Who is Dakota Johnson?
Dakota Johnson is a well-known American actress and model. She was born on October 4, 1989, in Austin, Texas. Her breakthrough role was in the film adaptation of a popular novel series, where she portrayed the character Anastasia Steele. This project catapulted her to fame.
Dakota comes from a family deeply rooted in the entertainment world. Her parents are Melanie Griffith, a renowned actress, and Don Johnson, a respected actor. Her upbringing in this environment naturally steered her towards a career in acting.
Early Life of Dakota Johnson
Dakota Johnson was born on a sunny day in October 1989, in the heart of Texas. Her parents, both notable figures in the entertainment realm, gave her a name that would soon resonate across Hollywood. Growing up in a household where fame was an everyday occurrence, Dakota's early years were immersed in the world of showbiz.
Her educational journey took her to various schools, including one nestled on the picturesque California coast. After high school, she decided to follow in her family's footsteps and pursue acting and modeling.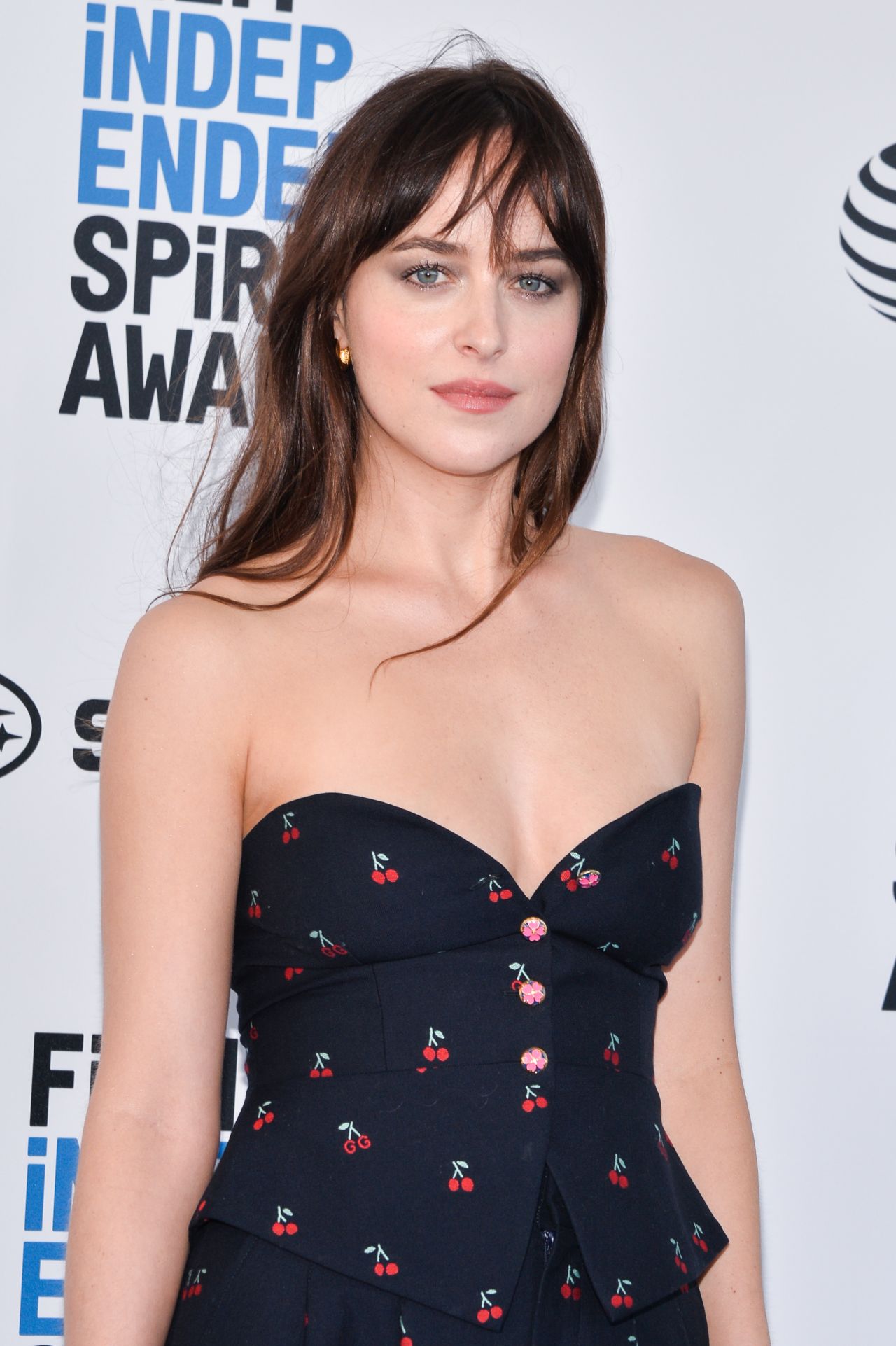 In the initial phases of her career, she took on minor roles, including a memorable appearance alongside her mother in a film from the late '90s. Nevertheless, her real breakthrough would come later, in a role that would define her career. Playing a character that ignited widespread curiosity, she achieved unparalleled fame.
Dakota Johnson's upbringing, a blend of privilege and the complexities of celebrity laid the foundation for her eventual ascent in the entertainment sphere. Her early life experiences, while unique, reflect the journey of a determined individual navigating the intricate world of Hollywood.
The Career of Dakota Johnson
Dakota Johnson's career in the entertainment world has been an intriguing journey marked by a blend of diverse roles and experiences. Her early appearances in films like "Crazy in Alabama" hinted at her potential, but it was her later role as a certain literary character that truly brought her into the mainstream consciousness.
Following this noteworthy role, Dakota has taken on an array of characters in films that span different genres. Her performances in movies like "The Social Network," "A Bigger Splash," "Suspiria," and "The Peanut Butter Falcon" have consistently demonstrated her versatility as an actress, earning her praise from critics and audiences alike.
Personal Life of Dakota Johnson
Dakota Johnson celebrated for her acting talents, has managed to keep much of her personal life out of the relentless spotlight of the media. While she is known to maintain a low profile regarding her romantic relationships, she has been connected with notable figures in the past, showcasing her ability to balance fame with privacy.
Born into a lineage of Hollywood royalty, Dakota's parents are the renowned Melanie Griffith and Don Johnson, with her maternal grandmother being the iconic Tippi Hedren. This familial background provides her with a unique perspective on the intricacies of fame and the entertainment industry.
Beyond her personal life, Dakota has also dedicated her time and influence to causes close to her heart. She has been an active advocate for various issues, notably gender equality and mental health awareness. Her commitment to these causes is reflected in her philanthropic efforts and her use of her platform to amplify important messages.
Physical Statistics of Dakota Johnson
| | |
| --- | --- |
| Height | 5'9″ (1.75 m) |
| Weight | 125 lbs (57 kg) |
| Hair color | Blonde |
| Eye color | Blue |
| Body type | Hourglass |
| Shoe size | 8.5 (US) |
| Dress size | 6 (US) |
Net Worth of Dakota Johnson
Dakota Johnson's estimated net worth was reported to be around $14 million.
Dakota's rise to fame was notably accelerated by her role in the "Fifty Shades of Grey" film series, which undoubtedly contributed significantly to her financial standing. Beyond that, her appearances in various films and her forays into modeling have likely bolstered her earnings.
Moreover, Dakota hails from a family entrenched in the entertainment industry, providing her with valuable insights into financial management and career decisions.
Interesting Facts about Dakota Johnson
Hollywood heritage: Comes from a family of actors, including Melanie Griffith and Don Johnson.
Modeling debut: Began her career as a model with IMG Models.
"Fifty Shades" fame: Gained global recognition for her role as Anastasia Steele.
Multilingual skills: Fluent in several languages, including Spanish and English.
Artistic inclination: Attended an arts-focused school, Santa Catalina, displaying her passion for art.
Philanthropic efforts: Actively supports causes like gender equality and mental health awareness.
Music connections: Was romantically linked to musician Noah Gersh, known for being part of WU LYF.
Indie film presence: Appeared in independent and critically acclaimed films showcased at festivals like Sundance.
Fashion-forward: Regarded as a fashion icon, known for her distinctive style.
Environmental advocate: Passionate about environmental causes and promotes sustainability initiatives.
FAQs about Dakota Johnson
What is Dakota Johnson's full name?
Her full name is Dakota Mayi Johnson.
When and where was Dakota Johnson born?
She was born on October 4, 1989, in Austin, Texas, USA.
Who are Dakota Johnson's parents?
Her parents are Melanie Griffith and Don Johnson, both well-known actors.
What is Dakota Johnson's most famous role?
She is most famous for her role as Anastasia Steele in the "Fifty Shades of Grey" film series.
Is Dakota Johnson a model as well?
Yes, she began her career as a model and has worked with prestigious agencies like IMG Models.
How many languages does Dakota Johnson speak?
She is fluent in multiple languages, including English and Spanish.
What philanthropic causes does she support?
Dakota is an advocate for gender equality and mental health awareness.
Has she won any awards for her acting?
Yes, she has received nominations and awards for her performances, including People's Choice and Teen Choice Awards.
Is Dakota Johnson involved in environmental activism?
Yes, she is passionate about environmental causes and advocates for sustainability initiatives.
Has she worked in any independent films?
Yes, Dakota has appeared in independent films showcased at prestigious festivals like Sundance.
Conclusion
In summary, Dakota Johnson is a versatile artist, recognized for her contributions to film and modeling. With a Hollywood lineage, she's navigated her way through the industry, achieving fame with her portrayal of Anastasia Steele. Beyond her public persona, she passionately supports gender equality and environmental causes.