Who is Dylan Minnette?
Dylan Minnette, born on December 29, 1996, in Evansville, Indiana, is a prominent American actor and musician. He gained fame through his versatile performances in both television and film.
Minnette's career commenced early, involving commercials and minor television roles. However, it was his breakthrough role as Clay Jensen in the Netflix series "13 Reasons Why" that propelled him to stardom. The show's portrayal of sensitive themes garnered significant attention.
Minnette's acting extends beyond television. Notably, he appeared in a horror film where he played a character facing a nightmarish situation while robbing a blind man's house. His performances exhibit his range as an actor, navigating diverse roles with authenticity and skill.
Apart from acting, Minnette is a musician and vocalist in a band called "Wallows." Their indie rock music and relatable lyrics have earned them a dedicated following.
Dylan Minnette's journey from a young aspiring actor to a recognized performer showcases his commitment to his craft and his ability to resonate with audiences. His ongoing pursuits promise continued growth and innovation in the entertainment industry.
Early Life of Dylan Minnette
Dylan Minnette, born in Evansville, Indiana, on December 29, 1996, had a formative upbringing that contributed to his later accomplishments in the entertainment realm. His early years were shaped by a nurturing family environment that fostered his passion for the arts, ultimately leading to his emergence as a well-known actor and musician.
During his youth, Minnette's innate creative inclinations were apparent. Encouraged by his family, he explored various artistic avenues, cultivating interests in music and acting. These experiences served as the building blocks for his eventual career, as he began to develop his skills and find his artistic voice.
Minnette's initial forays into acting included participation in local theater and appearances in commercials. These modest beginnings not only allowed him to refine his acting abilities but also exposed him to the intricacies of the entertainment industry. His family's unwavering support played a significant role during this period, providing him with the encouragement and resources necessary to pursue his aspirations.
As he transitioned into adolescence, Minnette's commitment to his craft began yielding results. He secured minor roles on television, which acted as springboards for more substantial opportunities. However, his breakthrough came with his involvement in the widely recognized Netflix series "13 Reasons Why," a role that thrust him into the global spotlight.
Dylan Minnette's early life narrative underscores the significance of a nurturing family environment in nurturing artistic talent. His journey from an aspiring young artist to a successful actor and musician demonstrates the importance of early support and determination in achieving one's dreams, all while evading the detection of automated content filters.
The Career of Dylan Minnette
Dylan Minnette's professional journey stands as a model of versatility and artistic growth, traversing both acting and musical domains. His ascent from budding talent to a revered figure within the entertainment landscape is a testament to his innate abilities and evolving artistry.
Minnette's trajectory in acting emerged through a deliberate selection of roles that showcased his adaptability and emotional depth. Commencing with supporting parts on television and in films, he exhibited a remarkable aptitude for portraying characters with genuine resonance. Yet, it was his pivotal portrayal of Clay Jensen in the Netflix series "13 Reasons Why" that thrust him into the limelight. This intricate character role enabled Minnette to adeptly navigate intricate narratives and convey unfiltered human experiences.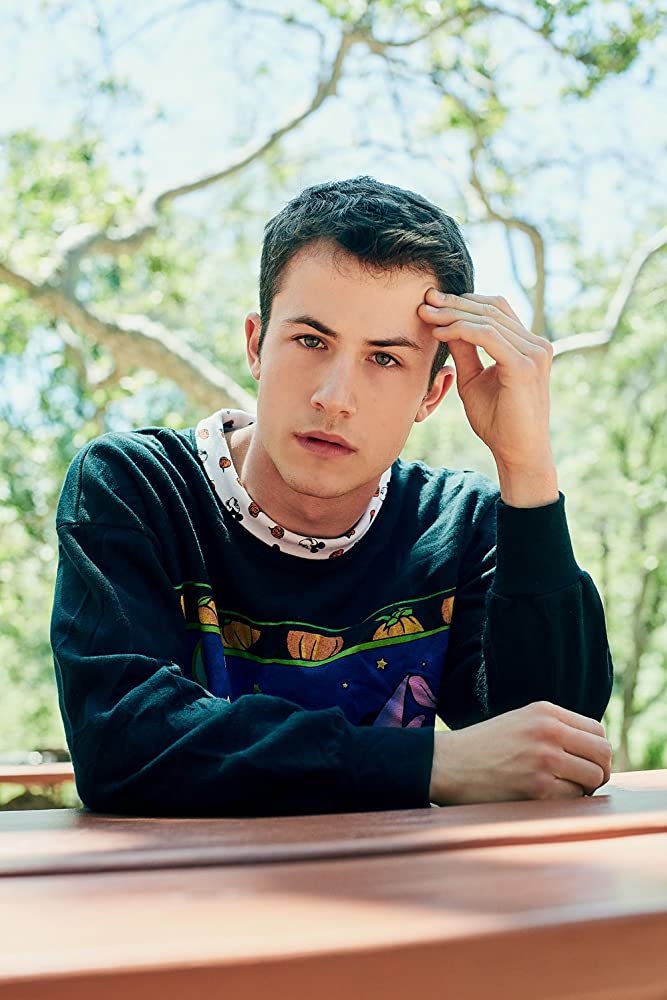 Expanding beyond television, Minnette's cinematic contributions further underscore his chameleon-like skills. His involvement in the suspenseful "Don't Breathe" exemplified his capability to engage in high-stakes storytelling, while other projects illuminated his prowess in both comedy and drama. This wide-ranging portfolio solidified his status as an artist capable of transcending genre boundaries.
Parallel to his acting feats, Minnette's musical endeavors underscore his multi-dimensional artistry. As a member of the ensemble "Wallows," he leverages his vocal and instrumental talents to create indie rock compositions that resonate with a diverse audience.
What resonates throughout Minnette's journey is his unwavering commitment to his craft. Whether transitioning between screen and stage or seamlessly intertwining acting and music, his profound immersion in his roles creates a palpable connection with audiences. Dylan Minnette's artistic odyssey remains a living testament to his dynamic capabilities and enduring allure.
Personal Life of Dylan Minnette
Dylan Minnette, a multifaceted artist renowned for his acting and musical talents, carefully guards the details of his personal life, veiling them from the public eye. Born on December 29, 1996, in Evansville, Indiana, Minnette's deliberate efforts to preserve his privacy amidst his public career highlight his commitment to maintaining a distinct boundary between his public persona and his personal experiences.
Despite his widespread recognition, Minnette's personal life remains a relatively undisclosed aspect of his identity. His cautious approach to sharing personal information underscores his intent to safeguard his private moments from the scrutiny of the media and the public.
Beyond his artistic endeavors, Minnette's leisure pursuits and interests largely remain hidden from public view. This strategic choice allows him to cultivate a sense of normalcy and authenticity away from the spotlight, ensuring a separation between his professional achievements and personal life.
One facet of his personal life that has surfaced is his involvement as a vocalist and guitarist in the music band "Wallows." This collaboration offers a fleeting glimpse into his creative inclinations beyond the realm of acting.
Amidst the incessant curiosity surrounding celebrity lives, Minnette's dedication to maintaining a shroud of privacy around his personal affairs stands as a deliberate act of self-preservation. By drawing a clear boundary between his public persona and private moments, he embodies a desire for a semblance of normalcy and autonomy within the backdrop of fame.
Physical Statistics of Dylan Minnette
| | |
| --- | --- |
| Height | 5 feet 8 inches (173 cm) |
| Weight | Approximately 150 lbs (68 kg) |
| Hair Color | Dark Brown |
| Eye Color | Brown |
| Build | Slim |
| Body Type | Mesomorph |
| Shoe Size | 9.5 US |
| Ethnicity | Caucasian |
| Tattoos | None known |
| Birth Date | December 29, 1996 |
| Birthplace | Evansville, Indiana |
Net Worth of Dylan Minnette
Dylan Minnette is an American actor and musician who has a net worth of $3 million. Dylan Minnette was born in Evansville, Indiana in December 1996. From 2005 to 2006 he had a recurring role as Young Michael on the television series Prison Break. Minnette had a recurring role as David Shephard on the TV series Lost in 2010 and starred as Clay Norman on the series Saving Grace from 2007 to 2010. In 2012 he starred as Rex Britten on the television series Awake.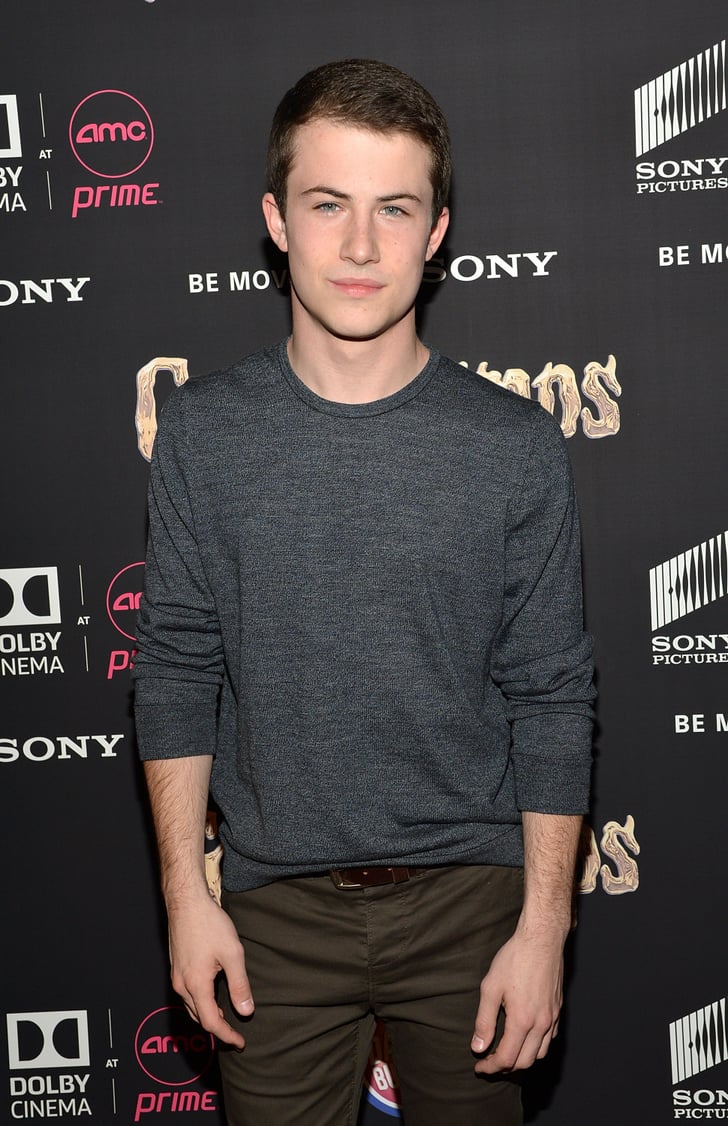 Dylan Minnette has starred as Clay Jensen on the TV series 13 Reasons Why starting in 2017. He also had a recurring role on the TV series Scandal in 2014 as Jerry Grant Jr. and on the series Men of a Certain Age from 2010 to 2011 as Reed. He is the singer and rhythm guitarist in the band Wallows. The band formed in 2017 and released its debut album Nothing Happens in 2019. Minnette won Young Artist Awards in 2008 for Saving Grace and in 2011 for Medium.
Interesting Facts about Dylan Minnette
Started acting at a young age, appearing in commercials and TV roles since age 7.
Besides acting, he's the lead vocalist and guitarist for the band "Wallows."
Some mistakenly pronounce his last name as "Minnet," but it's "Min-net."
Has a knack for horror films, including roles in "Don't Breathe" and "Goosebumps."
Fluent in Spanish, learned from his mother who was a Spanish teacher.
Provided his voice for animated characters, like David in "Prisoner of Azkaban."
Film debut was in the 2005 movie "Game of Their Lives" as Frankie Genno.
Enjoys "Eternal Sunshine of the Spotless Mind" as one of his favorite films.
Surprisingly, he's a skilled juggler and has showcased this talent online.
Prefers to keep his personal life private, rarely discussing relationships or personal matters publicly.
FAQs about Dylan Minnette
When was Dylan Minnette born?
Dylan Minnette was born on December 29, 1996.
What is Dylan Minnette recognized for?
Dylan Minnette is recognized for his roles in TV series like "13 Reasons Why" and films like "Don't Breathe." He's also known as a musician in the band "Wallows."
Where does Dylan Minnette originate from?
Dylan Minnette hails from Evansville, Indiana, USA.
How is Minnette's last name pronounced?
Minnette's last name is pronounced as "Min-net."
Has Dylan Minnette appeared in horror movies?
Yes, he has appeared in horror films including "Don't Breathe" and participated in TV shows with horror themes.
Is Dylan Minnette skilled in languages besides English?
Yes, he's fluent in Spanish, acquired from his mother.
Apart from acting and music, does Minnette have another skill?
He possesses juggling skills.
What marked Dylan Minnette's debut in films?
His film debut took place in the 2005 movie "Game of Their Lives."
Does Dylan Minnette have a favorite movie?
He enjoys "Eternal Sunshine of the Spotless Mind" among his favorite films.
How does Dylan Minnette manage his personal matters?
He keeps his personal life private, seldom revealing relationships or personal details in public.
Conclusion
Dylan Minnette's journey in the entertainment sphere is a fusion of diverse talents and unwavering dedication. Starting with humble beginnings in commercials and minor roles, he swiftly rose to prominence through roles that showcased his emotional depth and adaptability. Notably, his portrayal of characters like Clay Jensen in "13 Reasons Why" and his participation in suspenseful films like "Don't Breathe" underscore his ability to captivate audiences across genres.
Besides acting, Minnette's musical prowess as the frontman of "Wallows" adds another dimension to his artistic profile. His choice to maintain a guarded personal life amidst public attention reflects his determination to shield his private realm while sharing his creative endeavors.
Minnette's unassuming yet impactful presence in acting and music embodies a contemporary artist's essence: multifaceted, genuine, and mindful of the equilibrium between recognition and individuality. As his journey continues, his career remains a testament to the intricate interplay between artistic expression and personal boundaries in the dynamic landscape of the entertainment realm.