Who is Jon Heder?
Jon Heder, born on October 26, 1977, in Fort Collins, Colorado, is an American actor renowned for his role as Napoleon Dynamite in the 2004 film of the same name. His performance as the eccentric Napoleon in the cult classic gained widespread recognition.
Heder's career extended to various film and TV roles, including "Blades of Glory" (2007) and voice work in animated projects. His unique comedic style and iconic character made him a notable figure in American entertainment.
Early Life of Jon Heder
Jon Heder was born on October 26, 1977, in Fort Collins, Colorado. He spent his formative years in a family of four siblings, nurturing a close bond. His educational journey led him to South Salem High School in Oregon, where he actively participated in drama and film clubs, hinting at his early affinity for acting.
Following high school, Heder pursued higher education at Brigham Young University (BYU) in Utah. His fate took a turn when he crossed paths with filmmaker Jared Hess during his time at BYU. Collaborating on a short film known as "Peluca," they unknowingly laid the groundwork for the iconic character of Napoleon Dynamite. This short film would eventually evolve into the widely acclaimed "Napoleon Dynamite" movie, propelling Heder into the limelight.
Heder's upbringing within a supportive family and his initial involvement in drama and film clubs undoubtedly played a pivotal role in his journey to becoming a successful actor in the entertainment industry.
The Career of Jon Heder
Jon Heder's journey through the entertainment industry is a fascinating story marked by versatility and talent. He made a memorable impact with his breakout role as Napoleon Dynamite in the 2004 cult classic, but his career extends far beyond that iconic character.
Following the success of "Napoleon Dynamite," Heder demonstrated his comedic prowess in various films. One notable project was "Blades of Glory" (2007), where he teamed up with Will Ferrell in a hilarious figure skating comedy. His role as Jimmy MacElroy showcased his ability to adapt to different comedic styles and share the screen with comedy legends.
"The Benchwarmers" (2006) was another success for Heder. This sports comedy featured him alongside Rob Schneider and David Spade as three underdog baseball players seeking redemption. Heder's portrayal of a socially awkward character with a heart of gold resonated with audiences, further establishing his comedic reputation.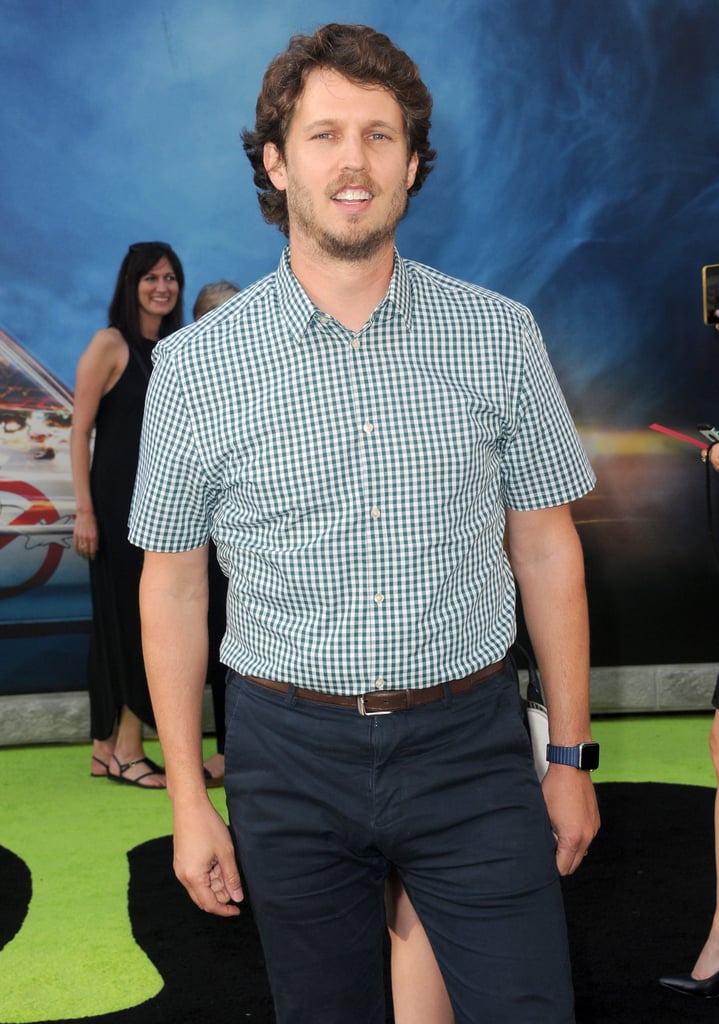 Heder's talent extended to voice acting, and he lent his voice to animated projects. In "Monster House" (2006), he voiced the character Skull, adding a touch of humor to this animated horror-comedy. He also brought the character Chicken Joe to life in "Surf's Up" (2007), a surfing penguin with a laid-back attitude.
What sets Heder apart is his willingness to explore diverse roles and genres. He didn't limit himself to comedy, appearing in the independent drama "Buddy Holly" (2019). This versatility showcased his acting range and his dedication to evolving as an artist.
While Jon Heder will always be celebrated for Napoleon Dynamite, his career is a testament to his ability to transcend a single character. He has continued to contribute to the entertainment industry through a variety of projects, showcasing his talent, adaptability, and enduring appeal to audiences of all ages. His journey from a breakout star to a respected actor is a testament to his enduring impact on the world of film and entertainment.
Personal Life of Jon Heder
Jon Heder is famously private about his personal life, allowing little insight into his off-screen world. In 2002, he married Kirsten Heder, and together, they have four children. His commitment to maintaining a low-key personal life mirrors his upbringing in a tight-knit family.
While Heder's comedic talent shines on-screen, his private life remains largely shielded from public scrutiny. He rarely shares personal details, prioritizing privacy for himself and his family.
This decision to keep his personal life away from the spotlight appears to have contributed to the longevity of his marriage and his ability to navigate the entertainment industry with a sense of groundedness.
Jon Heder's dedication to maintaining the privacy of his personal life underscores his commitment to family and his desire to lead a balanced life, despite his celebrity status.
Physical Statistics of Jon Heder
| | |
| --- | --- |
| Height | 6 ft 0 in (183 cm) |
| Weight | 165 lbs (75 kg) |
| Hair color | Brown |
| Eye color | Blue |
| Shoe size | 11 US |
Net Worth of Jon Heder
Jon Heder's financial status has been a closely guarded aspect of his life, with limited public information available regarding his net worth. It is estimated to be around $15 million.
Heder's wealth primarily originates from his successful acting career, particularly his breakout role as Napoleon Dynamite. The film's immense popularity, merchandising, and related projects likely contributed significantly to his earnings. Additionally, his involvement in other films such as "Blades of Glory" and "The Benchwarmers," along with voice acting roles in animated movies, would have further augmented his income.
Interesting Facts about Heder
Member of the LDS (Mormon) Church
Iconic portrayal of Napoleon Dynamite
Identical twin brother named Dan Heder
Proficient in voice acting
Skilled artist and animator
"Napoleon Dynamite" premiered at Sundance
Accomplished breakdancer
Roommates with Jared Hess at BYU
Studied animation before acting
Keeps a low-profile personal life
FAQs about Jon Heder
Birthplace of Jon Heder?
He was born in Fort Collins, Colorado, USA.
Claim to fame for Jon Heder?
His iconic role as Napoleon Dynamite in "Napoleon Dynamite."
Any family connections between Jon Heder and director Jared Hess of "Napoleon Dynamite"?
No, they were just college roommates.
Notable acting awards for Jon Heder?
While he hasn't won Oscars, he's earned recognition and nominations.
Jon Heder's talent beyond acting?
He's a skilled artist and animator.
Ventured into voice acting?
Yes, he's voiced characters in animated projects.
Number of children Jon Heder has?
He has four children with his wife, Kirsten Heder.
Jon Heder's church mission experience?
He served a two-year mission in Japan for the LDS Church.
Is Jon Heder still in the entertainment scene today?
As of my last update in September 2021, yes.
How does Jon Heder safeguard his privacy in his personal life?
He maintains a low-profile personal life, away from the public eye.
Conclusion
Jon Heder, recognized for his iconic portrayal of Napoleon Dynamite, is a versatile American actor with a distinct comedic flair. His career soared following the release of the cult classic "Napoleon Dynamite," where he portrayed the socially awkward and eccentric Napoleon. Beyond his on-screen success, Heder maintains a private life, prioritizing family and a low-key existence.
Collaborating with director Jared Hess, his college roommate, led to the creation of the memorable Napoleon Dynamite character, cementing Heder's status as a cherished figure in American pop culture. His knack for breathing life into offbeat characters with flawless comedic timing remains a hallmark of his work.
Despite the indelible mark left by Napoleon Dynamite, Jon Heder's career has been marked by a willingness to explore diverse roles and genres, showcasing his dedication to artistic growth. His enduring legacy extends far beyond a single character, making him a revered and enduring presence in the entertainment realm.